San Diego Comic Con 2018: Best of Pop-Marketing™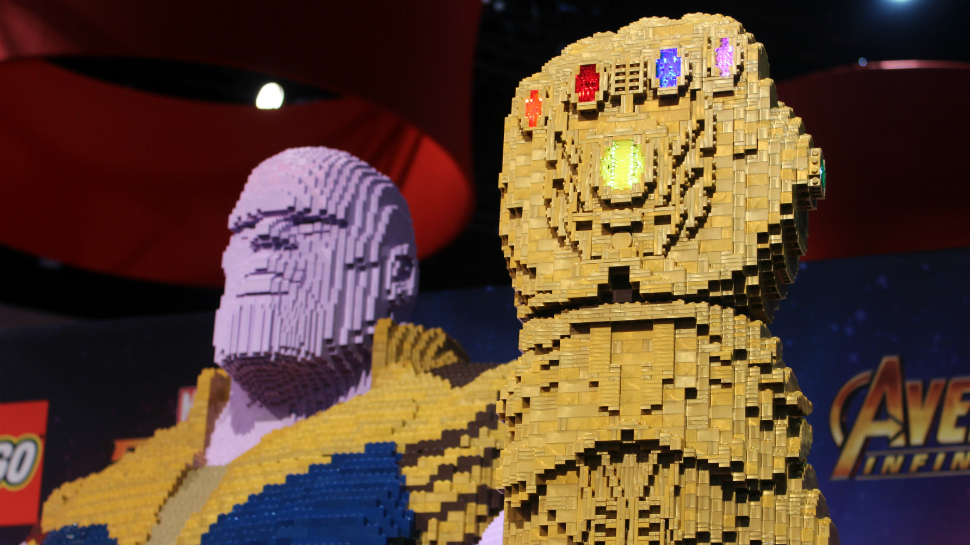 Best Moments of Pop Marketing
The world's largest entertainment expo and most influential pop culture event on the calendar has come and gone. While we're still digesting the trailers, announcements and cosplay slideshows still clogging our feed, We at Pop-Marketer™have done the hard work and spent more time than any human being questionably ever should, sifting through the fans activations, brands and trends that mattered this year and have mined only the glow-iest of Pop-Marketing™ rubies for marketers to take with them to their next kickoff.
Of course, if you want to go deep, go over to our friends at Boom Howdy for coverage from the ground as well as the deepest of dives in all of the news and pop-culture goodness coming from this year's Con.
Here are our top 5 most Pop-Marketer™moments of #SDCC2018
1. Marvel: Infinity War Therapy & Deadpool Super Duper DVD Launch
This year, Marvel teaches brands that there is such thing as post-launch buzz and to make the un-remarkable remarkable to hack earned attention.
Wih Avengers 3, Deadpool and Ant-Man 2 already released this summer, fans were expecting Marvel to be much quieter than usual. What we got, might not have impacted the wallet, but certainly impacted the chatter and conversation around the convention.
As a post-fan action for Infinity War Marvel put up a Therapy Trailer outside of Petco Park for those that watched this Summer's Avenger's movie and still not over the trauma of the ending. Fans got donuts, got to watch some edited footage from the movie and then got a group hug picture with a giant Hulk.
It wasn't shiny, but it was smart and if it stole even just a tiny bit of attention from other pop culture folks this year, it's a win.
Every year at SDCC, there's a piece of marketing swag that becomes the thing most coveted and collected. This year it's Deadpool toilet seat covers. And if that didn't get your attention, they're currently selling on Ebay for $50 and up.
The Deadpool marketing teams are getting deadly at taking unremarkable objects that surround us and flipping them into objects of our attention. This one reminds us of the Wal-Mart DVD stunt before the movie release this summer.
And for extra credit, they rigged up an old set of robotrons from Showbiz's Rock-a-Fire Explosion, starring an animatronic Deadpool, singing Dolly Parton's "9 to 5" to crowds taking a rest from the lines and heat. If that ain't a mashup made in heaven, not sure what is.
2. The Panels: Star Wars: Clone War Panel & A New Doctor Who
At the convention, panels, especially in the now famous Hall H are big fan-first examples of content marketing. This year brands learn that by giving news to their largest fans first pays in authenticity and amplification and that diversity and change in an aging brand or story can spark new life and new audience in the ranks, no matter what a small and vocal minority spouts.
Tim Canton, the founder of Boom Howdy, a pop-culture news and podcast network that attends SDCC yearly, reminds us that "one thing fans have to remember is it cost a lot to bring in talent for panels. So if a studio or network doesn't have a property or upcoming release to promote it doesn't always make sense to bring in talent and absorb the cost to bring in the talent, their agents, PR team along with any friends and family that come with them.
Our favorite panel moments go to Star Wars: Clone War being brought back to life, after what fans thought was a very abrupt ending after it's 4th season. The creators used Comic Con and the fan audience to release the news that they were bringing back the show, to a standing ovation and even some tears of joy from the audience. This is not only a gift to the fans that made it happen, but also a great way to amplify the news through the far reaching headlines that are divvied out during the con.
After 55 years Doctor Who is finally flipping sexes. Though through the ages, the Doctor's companions have been very diverse, the Doctor has been played only by white men. This year the new Doctor Who will be played by Jodie Whittaker, the first female to ever play the Doctor. It was a very emotional and warm welcome by Doctor Who's largest fans and a very smart move to show the acceptance and want by fans for diversity in geek culture, even though a small vocal minority seems to get a lot of press from their hesitance in change of what they feel is their characters or story.
3. Funko Pop SDCC Exclusives
SDCC is not only about movies and TV, but the center point for pop culture toys. Of the total $88 billion global toy market, up to 25% of that is aimed directly at the pop culture universe.
Every year, Funko Pop, the publically traded and maker of those little bobble headed figures we love so much created around fandom from over almost all pop culture licenses drafts off of the energy of the SDCC to release exclusive versions of their toys in limited numbers.
The announcement for these, are saved for the convention itself, but collectors all over the world, can both order some online and find others in stores on the day of the announcement, scaling the event outside of the convention and impacting sales on a non-holiday spike, which is something all products can learn from.
This year, an SDCC exclusive was so popular that demand for a specific Dragon Ball Z character brought down the Funimation website, where fans could order the SDCC exclusive character.
4. The Activations: Taco Bell/Adult Swim/Purge/Castle Rock/Tomb Raider/Jack Ryan
For conventions like SDCC and SXSW, it's just as much about what's going on for the fans outside of the convention as it is inside.
After HBO's Westworld raised the bar on these branded activations during this year's SXSW, brands were certainly improving their experiential game at this year's SDCC.
Tim with Boom Howdy's take was that "While fewer studios brought properties to Comic-Con this year there was no lack of activations at the conventions to help fans geek out. The activations were bigger and better this year with shows and films like The Walking Dead, Castle Rock, Jack Ryan, The Good Place and Taco Bell's Demolition Man just to name a few. But while the activations were plentiful some studios were not. This year felt different than years past from a programming perspective - which felt somewhat underwhelming. Which actually helped drive off-site events.
Our favorites this year:
5. The Fans
Let's not forget the #1 reason that SDCC is such a powerful cultural event. No matter how much brands fight for attention, the #1 reason to be there is because of the fans that power this pop-culture battery.
Brands can learn the most about what partnerships, remixes, mashups, and trends to activate in years to come, by just turning their gaze to the fans and the communities that pour their heart into the convention each year.